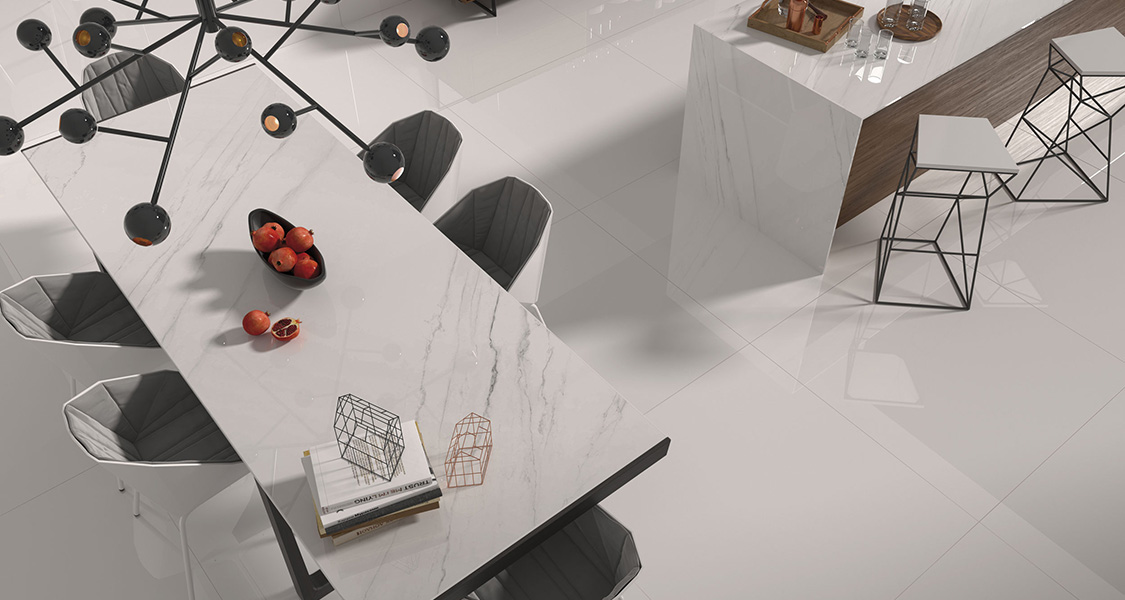 04 Oct

Super size Porcelain

The

super size porcelain slabs

are here to stay, they are finally taking their place in the the high end decoration, and offering a solution that is unique and durable, never before we ere able to recreate the beauty of natural marble, wood, stones in such a way, where the limit is only the space we have to fill. Check out our latest collection of porcelain slabs.

This variety of extra-large slabs opens the way to original compositional opportunities, for creating seamless or discontinuous visual effects on horizontal and vertical flat surfaces, furnishings, bathroom and kitchen counters, worktops, architectural facades, for indoor and outdoor solutions and for an ever-richer range of tailor made options.

The sophisticated variety of finishes is intended to enable greater customisation of stylistic effects during the architectural design phase, with the aim of delivering the most complete response possible to design professionals' demands.