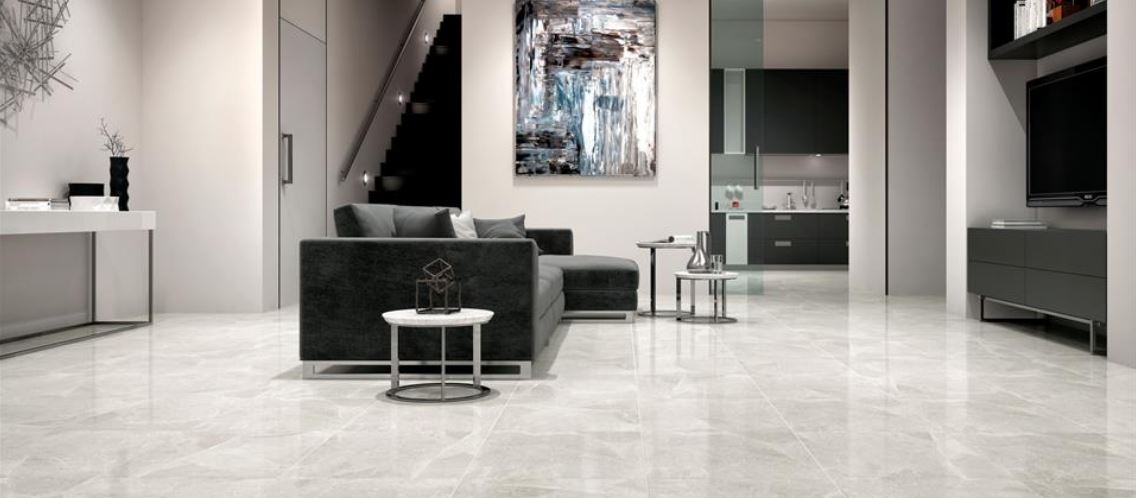 11 Nov

Spanish ceramic tiles

INDAREX is a Spanish company that was born with the objective of making Spanish tile known worldwide. Spain is the third largest producer of these materials in the world and most of its production is exported.

Since its beginning, INDAREX has been actively promoting Spanish tiles in the international markets, representing some of the most important Spanish factories.

As experts in ceramics and porcelain, INDAREX has a wide experience in the field, our main products are ceramic floor tiles, porcelain floor tiles, ceramic wall tiles and natural stone tiles, although it has been increasing its portfolio of products according to the needs of the customers.

Along with the ceramic floor products, we also offer assistance through the whole process to help consultants and builders optimize their costs and deliver high end finishes. Adapting our ceramic products to their needs. We deliver solutions for all kind of projects, from small retail shops to big distribution networks, we supply our ceramic tiles to more than 40 countries, like Canada, Middle East, Africa, China, Japan, Russia.

We also have a dedicated department that handles all the logistics services that our customers would need, with solutions to even the most challenging projects and destinations.

With a wide range of different designs of ceramic floor tiles and porcelain floor tiles, all demands will be satisfied. Our ceramic wall tiles comes in a wide range of formats and designs following the market trends, as well as for the latest in natural stone tiles. The products we offer cater different categories from the project segment to high end exclusive designs.

We will be more than happy to study your project, its characteristics and needs, and find the best materials that will make that space unique.

CERAMIC FLOOR TILES

Ceramic tile is one of the most diverse materials with infinite designs and shapes. This material has some of the best advantages as a cladding material like the hard protective top layer that makes the tiles impervious to water and most stains, making them naturally resistant to the ravages of high humidity conditions.

Ceramic floor tiles are extremely tough, and the tiles are difficult to crack. If a single tile does crack due to a severe impact, the process of replacing a tile is relatively simple. Also it is fairly easy to care for. Dirt, stains, and liquids all rest on the surface, allowing you to easily wipe or mop them away.

This is all because its low degree of porosity that prevents external agents from being absorbed making this tile suited for any environment where high level of hygiene is necessary.

Ceramic floor tiles are available in a number of sizes, shapes, textures, and colors, and can match almost any decorating style. This type of flooring gives any space an increased sense of continuity and elegance being more versatile and easier to install than other flooring solution.

Choose from our wide variety of finishes and designs of ceramic floor tiles. From the classic plain colors to the most modern designs, combine them to create a unique and original pattern, mixing shapes and textures.

In our product catalogs you will also find finishes for flooring outdoors or indoor wet areas that provide an anti-slip surface, in accordance with each specific situation in order to ensure safety and regulatory compliance.

As main purpose, INDAREX has the objective of providing the best quality of ceramic floor tiles to our clients, manufacturing all of them in the most advanced manufacturing facilities in Spain to guaranty the recognized quality of the goods of Spain.

PORCELAIN FLOOR TILES

Porcelain floor tile is a type of ceramic tile that is characterized by being stronger, harder, purer, and more water-resistant than ordinary ceramics—which are already quite durable. It achieves this by using clays with finer particles, fired at a higher temperature that creates a harder glazed surface than the rest of tiles.

These are some of the toughest flooring options available, porcelain is resistant to most heavy impact stresses and can even be used in commercial environments. The non-porous and easy clean surfaces of porcelain floor tiles are hygienic and suitable for bathrooms and kitchens alike since it is unaffected by water. The natural stain and water resistance of porcelain also helps to make the material very easy to maintain.

There are countless ranges, qualities, colors, textures and measures, being the porcelain floor tiles of larger dimensions the most used in the current reforms. The selection of the tile format depends largely on the design or style you are looking for. If, for example, we intend to create a rural or vintage environment, it will be more appropriate to lean towards a porcelain tile of smaller size and more marked. On the other hand, if you are looking for a contemporary and elegant environment, the use of large format tile is the most recommended option. It provides a greater feeling of spaciousness and create a continuity effect between spaces.

The new manufacturing techniques blur the traditional boundaries between indoor and outdoor products having a wide range of tiles suitable for the interior as well as the exterior. Using the same porcelain in the flooring of all spaces is the best way to achieve a sense of continuity and a feeling of more open spaces.

Find in our wide library the perfect porcelain floor tile design that will give your project that unique and special touch that will amaze everyone.

CERAMIC WALL TILES

All ceramic tile share unique and exceptional qualities found in no other type of decorative building products. It is one of the most versatile materials not only in design but also in technical properties and applications.

No matter the size of the project, our range of ceramic wall tiles makes it easy to find exactly what you're looking for transforming the look and feel of that space you need to build.

Large-format squares and rectangles, planks, penny rounds, hexagons, mosaics, chevrons… The selection of shapes is larger than ever. Browse through our wide variety and begin to imagine the possibilities of designing with ceramic wall tiles.

Even if you're working with simple square or rectangular tile, there are countless ways to arrange your tile to give it a different look and feel. Herringbone, diagonal lay, straight lay, basket weave, brick and hopscotch are just a few of the interesting patterns you can create to amp up your design.

Choose large ceramic wall tiles to give a sense of openness and warmth to any room or small square tiles if you want to add a vintage and antique touch.

Endless creativity is paired with practical advantages for the materials used to produce it. Thanks to its low degree of porosity, this material is perfect for spaces demanding of a high degree of hygiene. Easy to clean and maintain, in addition to its great shock resistance, it's the ideal material for those walls in spaces with high activity or in need of moisture resistant materials.

Moreover, tiles are hard wearing and can be used outdoors just as much as indoors. Using natural materials can require extra maintenance. Get the same high-end look of wood, marble, travertine, slate or cement with ceramic wall tiles that requires almost no maintenance.

NATURAL STONE TILES

Natural stone tiles are a great way to bring natural beauty and style to any living area. A beautiful, unique and natural product with timeless appeal. From the longest time, natural stones have been used to create a feeling of one-of-a-kind, luxury areas.

Due to its durability along with glorious surface detail, those tiles are used in many boutiques, hotels and other glamorous locations.

But this material conforms to all types of residential and contract projects. Their different styles and colors can be generally installed as flooring or cladding, given its consistency and durability, both in housing projects (bathrooms, kitchens, and bedrooms) and restoration and contract projects.

At INDAREX we offer a broad selection of natural stone tiles in all shapes, sizes, types and finishes. From easy to clean marble to traditional limestone, they'll enhance any room. Each piece of stone is a unique creation of the earth, making every flooring or wall application one of a kind.

Appealing to both classic and contemporary tastes, our line is incredibly versatile, with selection in rectangular and plank sizes as well as vein-cut options.

So much so these tiles are also a superb solution for almost any external project, because of the numerous advantages natural stone tiles have like durability and longevity. Upgrade the appearance of any construction with the elegant and fineness of a real natural material.

Bring depth and warmth to your projects with our selection of natural stone tiles. Each tile is uniquely variegated and textured for an authentic feel and tasteful design. Let our team of experts advise you in the search for the perfect piece that will make from your project, a design with the highest degree of elegance and distinction.